Faith in the Fishes
Work in Progress
2018-03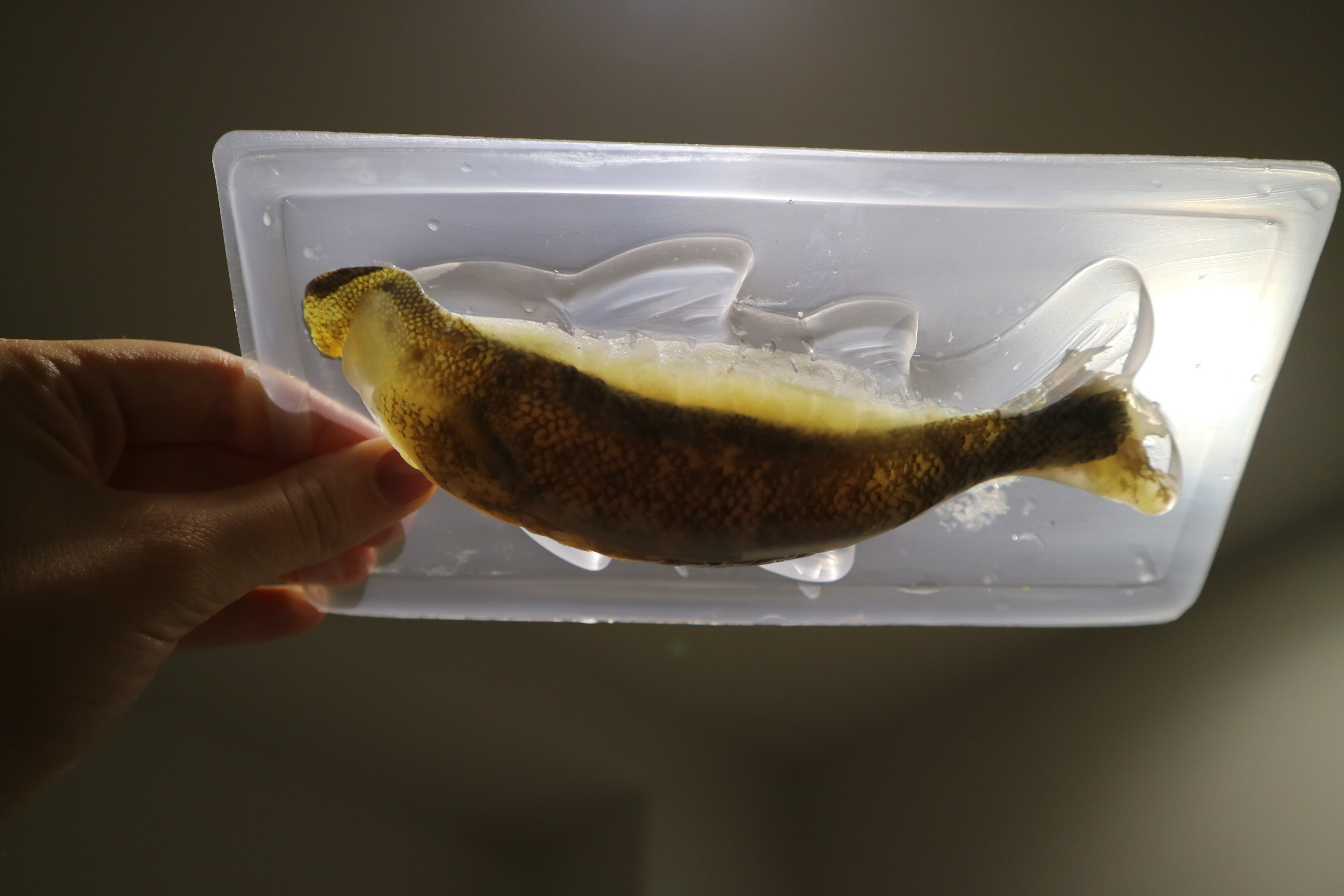 Could small collective actions rid our waters from microplastics? Could a new religion be the tool to help us do so?

Plastic is a new kind of parasite, working its way into our water, food, and ultimately our bodies. Microplastics from products made by humans return to us through the carrier species we eat, including fish. Residing in our bodies, microplastics accumulate in mass and strength until the relationship becomes harmful, mimicking the behaviour of a parasite. From infertility to cancer, we are starting to realise their full effects.

A direct correlation runs between parasites and the infections they cause in different areas of the world, and local cultural and religious beliefs, from the animals permitted to be eaten to cleansing ceremonies.Rituals enriched with spiritual meaning are designed to protect communities, spreading health messages through storytelling and the association to a higher power.













Faith in the Fish focuses on microplastic contamination of fish. A ritual act represented through a ceremonial tablecloth documents the protocol of cleansing a single fish. The resulting collected plastic becomes a symbol of devotion for the participants.

By creating new rituals we can prepare for our future, while connecting us to our past.




























The tapestried tablecloth is the centrepiece, telling the story of water running through religion and health from past, present to futures, while offering diagrammatic instruction for a new ritual of purifying a fish from microplastic contamination. Four vessels will be covered by the tablecloth, to represent the resting phase of the ritual, their forms visible creating a 3D landscape in which the narrative will run through. The audience can walk around the tapestry to view this traditional technique of storytelling used in a new context. The chemical structure of plastics, dissected blood vessels, water filtration systems, oceans, factories, prayers and market stalls will all be depicted on the cloth, alongside the fictional behaviours of this new religion and its fish cleansing protocol.